Company
Emotion and pleasure through food cultures
Pioneer spirit of Youki Trading
Youki Trading Co., Ltd has been established in March, 1990 as a trading company to commit Import-Export businesses developing food products or relevant merchandise, taking advantage of experiences and connections which our founder Noriyasu Kyo has fostered during his careers in an embassy and sales enterprises.
Noriyasu Kyo has realized imports and sales for not only Chinese foods, but Nam Pla (Fish Sauce) from Thailand as well as Pho and Rice Papers from Vietnam to Japan for the first time ever. He has introduced Asian traditional foods and food cultures to Japan through the import businesses, and has succeeded in building a genre "Ethnic foods" in the Japanese market. Consequently, he has played a pioneer role as a liking bridge in food cultures between Asian regions and Japan.
Besides, we have been involved in export and sales for alcohols such as wine, beverages, oils, silverware, Japanese tableware, healthy foods, and also acquired organic certification in regard to foreign processed foods, the first in Japan. Nowadays, our range is widely from sweets, cosmetics or general merchandise and we deal with 30 countries throughout Asia, Europe, Middle East, North and South America, Africa and so on. We are determined to contribute to whole society, remembering the pioneer spirit since our company establishment and aiming for a leading food company to provide emotions and pleasures with people, by continuously making daily efforts.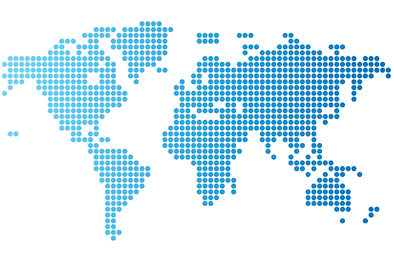 Company
Name of Company
Youki Trading Co., Ltd.
President
Chika Kyo
Head Office

2-26-13 Higashi, Shibuya-ku, Tokyo 150-0011, Japan

TEL : +81-3-5466-8760, FAX : +81-3-5466-8570

Established
March 1990
Capital
10,000,000(Japanese Yen)
Bank's reference
Johnan Shinkin Bank
Sumitomo Mitsui Banking Corporation
Mizuho Bank Ltd.
Bank of Taiwan
Business lines
Food Import & Sales
Chinese general foods
Ethnic general foods
European foods
Frozen foods
Dried foods
High-end gourmet foods
Foods for processing use
Original foods
Organic processed foods
Dry fruits
Juice drinks, etc.
Other Import & Sales
Cosmetics
General merchandise
McCormick brand
(condiments, dressings)
Export & Sales
McCormick condiments
McCormick dressings
Sake (Japanese rice wine)
Food additives